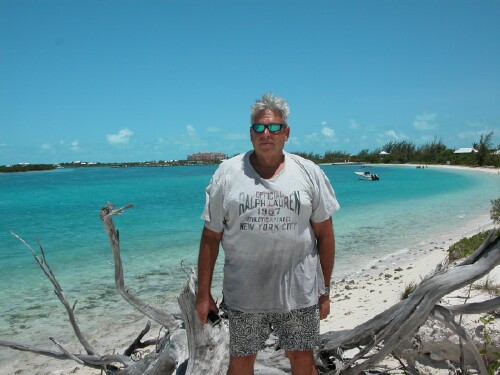 Listen to Glenn Playing Harmonica In a Blues Band CLICK HERE
KD2JA, GLENN IN TURKS CAICOS ISLANDS OPERATING VQ5M AND VP5/KD2JA
I am interested in DX'ing on the HF bands. I was a Technology Ed. Teacher and taught Electronics, Automotive Technology, Metal Shop, Woodshop and Drafting. I belonged to the W2ZQ repeater on 146.67 and worked many club events. I loved working Field Day and contests. I am an ARRL member, and participate in club events. My other hobbies are Sports cars (Porsches), sailing, photography, hiking outdoors and wildlife photography. I retired from teaching and now substitute teach in Brevard County Schools. I bought an RV and now plan to tour the USA and work HF mobile. At home I am on VHF 146.520 simplex and talk to the local guys. We rag chew and discuss everything under the sun. Lately I started playing with local Blues bands and have enjoyed playing in the local clubs!
73, Glenn/KD2JA now in "4" land
| | | |
| --- | --- | --- |
| KD2JA | STS-128 Liftoff | KD2JA and Cheryl, XYL |

KD2JA'S RADIO & ANTENNA

| | |
| --- | --- |
| IC-7700 | |

CLICK FOR GLENN'S COMPLETE PHOTO GALLERY
CARS AND CYCLE PICS

AMATEUR RADIO
---


AMATEUR RADIO LINKS
POPULAR DX LINKS
WORLDWIDE DX HAM LINKS
XE1BEF LINKS
DX INFO
DX CLUSTERS
DELTA DX ASSN.
WESTERN NY DX ASSN.
THE DAILY DX LINKS

Member of Indian River Amateur Radio Club. (Click Logo For More Information)